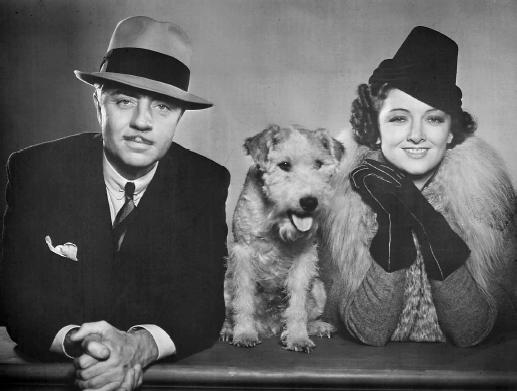 Mini Review:
The Thin Man (1934)
Directed by: W.S. Van Dyke
Starring:Myrna Loy and William Powell
This 'THin Man Series' aired on TCM last week and I recorded all of them because up until now, I have only seen this first edition. I thought I'd supply a mini review of each one as I see it. It's an exciting little journey!
This original film introduces us to Nick and Nora Charles, played expertly by one of the monumental 'screen teams', William Powell and Myrna Loy. Nick is a former P.I. who has walked into a wealthy marriage and has chosen to give up his old job in order to manage his wife's estate. But all that changes when a murder is committed that links Nick to the case in more ways than one. Initially, Nick refuses to get involved but finds a surprising shot of ecouragement from an unexpected source-his wife. Nora has a head for problem solving it seems, and over the course of this twistng, martini shaking 'whodunit', she proves to be Nick's biggest ally. The 'mystery' doesnt play out as intriguingly as other films of the genre, but the sheer delight in watching Nick and Nora interract more than makes up for that. By the end of the film, I was anxious to see more...and an even bigger fan of Myrna Loy's darling self.
My rating: 9/10